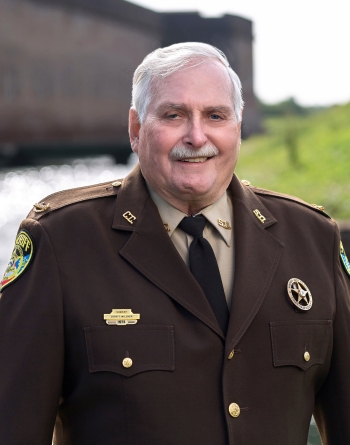 A veteran law enforcement officer with 46 years of service with the Chatham County Sheriff's Office, Sheriff John T. Wilcher has served in nearly every capacity of law enforcement. After serving in the United States Navy and the United States Army Reserve for a combined total of six years, Sheriff Wilcher started his career with the Sheriff's Office in 1974 at the old Chatham County Jail on Habersham Street, downtown Savannah. In 2014, he retired at the rank of Colonel from the Sheriff's Office and in April 2016, he won the Chatham County Sheriff special election to replace the late Sheriff Al St. Lawrence. In November 2016, he won the general election to serve a four-year term as Sheriff. Running unopposed in 2020, Wilcher was re-elected for another four-year term.
As a lifelong resident of Savannah, Sheriff Wilcher has a proven dedication to the Chatham County community. He has been recognized by several organizations for his outstanding service, including being the recipient of the Georgia Sheriffs' Association Excellence Award, the Edward Hester Award from the Savannah Bar Association, the Trial Lawyer's Award and was named as Georgia Equality's 2019 Champion for Equality, MLK Award: Elected Official of the Year 2020, and the Liberty Bell Award from the Young Lawyers of Savannah Bar Association.
In his capacity as Sheriff, Wilcher volunteered for the Georgia Sheriffs' Youth Homes and for many years, has been instrumental in raising over $350,000 for the organization through the Annual Chatham County Sheriff's Office Poker Run, which he created and hosted for 17 years. In 2018, Sheriff Wilcher, along with his dedicated staff, began work for accreditation in mental health services. In 2019, the Sheriff's Office became the first jail in the country to receive accreditation for mental health services as well as the first to achieve dual accreditation in mental health and health services from the National Commission on Correctional Health Care (NCCHC).
Sheriff Wilcher is married to his wife Dorothy and they have two grown children.
Executive Command Staff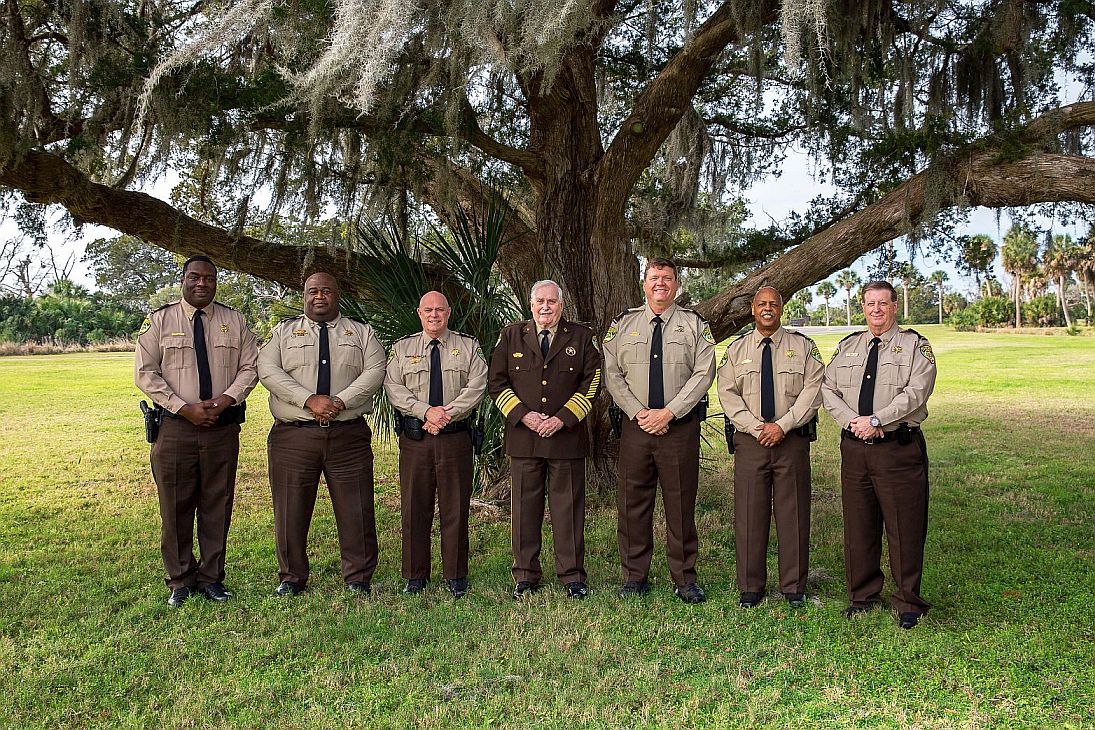 (click to view full-size picture)

Pictured left to right:
Major Lamiles Hill, Major Torrey Mackey, Chief Deputy Gary Taylor, Sheriff John T. Wilcher, Commander Todd Freesemann, Major Lawrence Wright, Major Terry Boyles

Location:
Ft. Pulaski National Monument